Welcome to Shallowmyre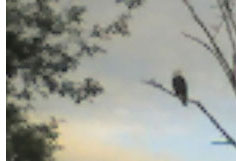 Welcome to the on-line presence of Shallowmyre a small farm owned by Paul and Daria Lacy, In 2007, Shallowmyre re-located from the Ridgefield, WA area to nearly 90 acres in a beautiful valley just off the Columbia River, outside of sleepy little Skamokawa, in Wahkiakum County, Washington. Here we have room to grow strong, athletic foals, rest the weary show horse, and maintain a relaxed atmosphere for retired horses.We also grow our own hay crops, affording our horses the most natural care possible in today's increasingly un-natural world.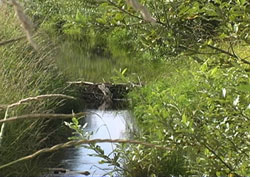 Nestled in the foothills of the Willapa range, the farm is largely pasture and hay land. The hay is a mixture of orchard grass, ryegrass and native grasses with clovers and trefoil mixed in.
We are bordered and crossed by two good sized year round streams, and their tributaries, affording us with a unique look at local wildlife including spawning salmon, beavers, elk, deer, assorted hawks and bald eagles, as well as many others. Natural wonders abound, including the native Red Huckleberry.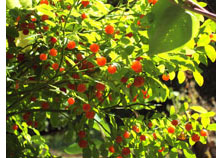 Pastures are being set up on a rotational basis of approximately 5 acres each, plus smaller pastures and paddocks for stallions and mares to be kept individually.
All stallions will be afforded a chance to spend time in grassy pastures, as well as in turnout corrals, with additional exercise options utilizing our round pen, hotwalker, and a small indoor arena.. Stallion stalls will vary in size from 12x12 to 12x16 with concrete block construction. The emphasis is on safety, comfort, and the well being of the horses.
Visting mares will reside in shared pastures, individual paddocks, or individual stalls as desired by their owners. Large foaling stalls with closed circuit video will be positioned just outside the lab/reception area, which will also include sleeping quarters for a night watchman.
The breeding phantom will be accompanied by breeding stocks and a safe pen for foals that may accompany their mothers to the breeding area.
Safety of both horses and handlers is our primary objective, and the facility will be built for efficiency rather than fancy pretense. Keeping your horses safe and comfortable, as well as productive at an affordable price is our goal.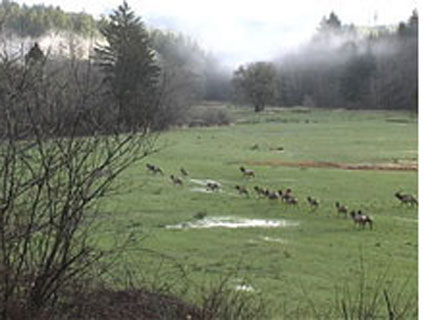 Our breeding program over the years has included purebred and partbred Arabians, Hackney Horses, Hackney Ponies, Iberian Sporthorses, Andalusians, Curly Horses and Shetland Ponies, and a few others. Our focus now is in preserving historic and Heritage breeds, the foremost of which is the Hackney Horse and Cob Pony. We feel the breed offers much to today's horse lover/owner, and it is our desire to leave a contribution to the future of the breed.
As the guiding force at Shallowmyre, Daria has been breeding quality, family horses for nearly four decades. She is now greatfully supported in her endeavors by her husband, Paul Lacy. Over the past decades she has succesfully produced quality horses that have stayed with their eventual owners and their families for a lifetime. Please visit our photo gallery to see some of these alumni of Shallowmyre.
The current herd at Shallowmyre consists mostly of Hackney Horses and cob sized Hackney Ponies. We also have a limited number of purebred Arabian mares to cross with our Hackney Stallions for national quality 1/2 Arabian performance horses. We continue to share our lives with some older horses that have served us well in the past and are living out a content retirement here in our lovely little valley.
The rest of the "herd" consists of a maximum count (to date) of 54 elk. They mostly move up into the surrounding Willapa Hills during the summer, but this summer a small herd of about 6 adults and 2 calves have remained, to visit us about two times a week. This small herd contains at least two bulls.